The employer's safety obligation: the case of Côte d'Ivoire.
19 July 2020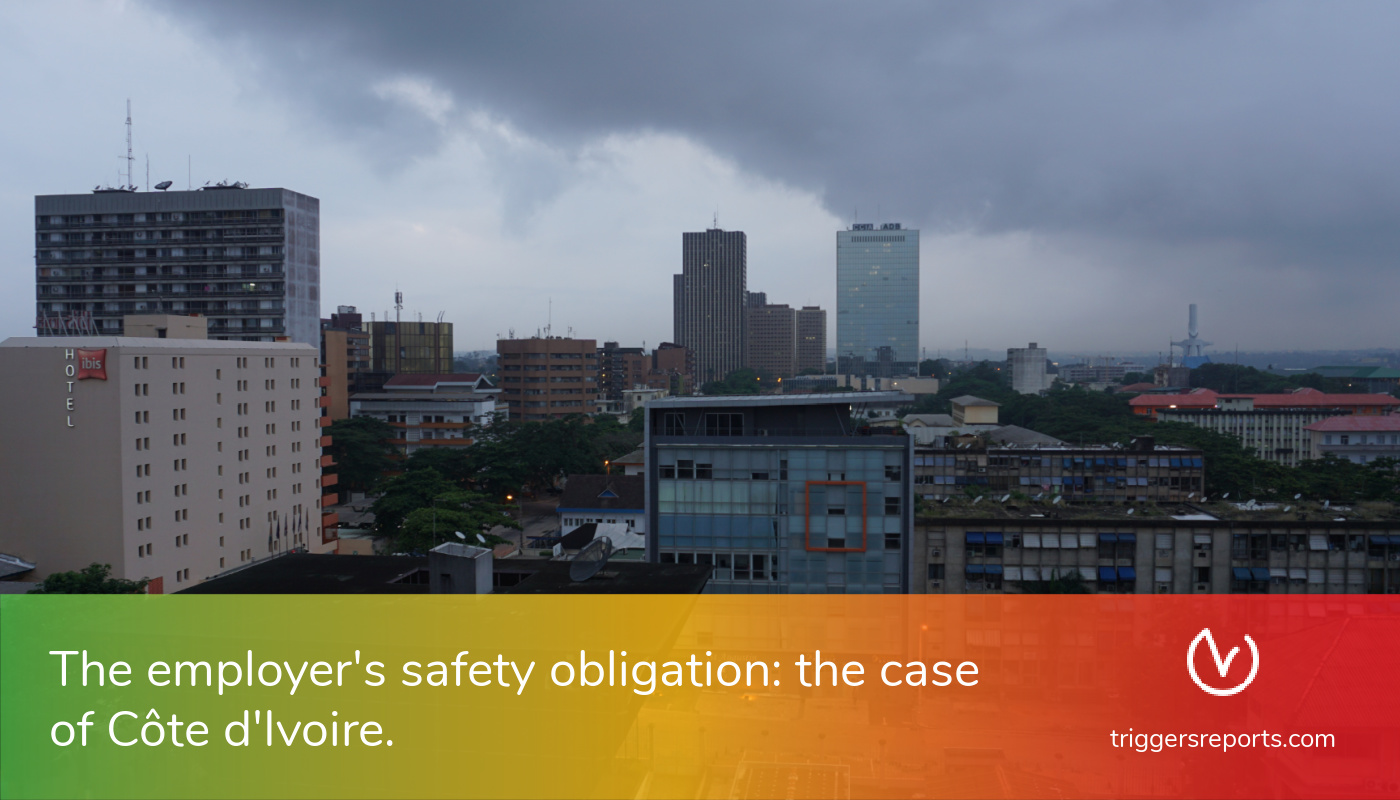 19 July 2020
Regardless of the country, one of the first obligations to which an employer is subject is the obligation of safety. The Ivory Coast is no less an exception. Thus, article 41.2 of the Ivorian Labor Code states this obligation by providing: "To protect the life and health of employees, the employer is required to take all useful measures which are adapted to the operating conditions of the business. However, this rule remains rather vague and can therefore be subject to various interpretations. Indeed, the Ivorian Labor Code indicates from its article 1 "that it governs relations between employers and workers resulting from employment contracts concluded to be executed on the territory of the Republic of Côte d'Ivoire. "
The article adds: "it also governs the occasional execution, on the territory of the Republic of Côte d'Ivoire, of an employment contract concluded to be carried out in another State", provided that this exceeds one duration of three months. However, there is no provision specifying whether the opposite applies. The question then arises as to how far this obligation can be extended. Does an employee in Ivory Coast who goes to another country for the performance of his professional activity benefit from the protection of his employer?
Although the Ivorian Labor Code does not explicitly address this issue, it should be noted that Côte d'Ivoire is a party to the treaty on the harmonization of business law in Africa, the founding text of OHADA. And for a few years now, OHADA has initiated a bill on the harmonization of labor law in Africa. The text of this draft includes in its meaning of work accidents, those which occurred during trips for which the expenses were the responsibility of the employer. It can be deduced, once this text is adopted, that it will be up to the employer to ensure the safety of his employee during the occasional performance of his professional activity in another territory other than Côte d'Ivoire.